"Dead to Me": The show that makes you feel alive
The setting is a nice house in Laguna Beach. Two women are standing by the pool. One problem: they need to find a way to get rid of the body in it. These two women are Jen Harding and Judy Hale. Two women connected by morbid circumstances who have formed an unbreakable bond. These are two of the central characters in the Netflix series "Dead to Me" created by Liz Feldman.
The first season of the show was released in May 2019 on Netflix. The second season was released in May 2020, and the third and final season was released in November 2022. The series has 30 episodes in total.  The series stars Christina Applegate as Jen Harding and Linda Cardellini as Judy Hale. 
The series genre is labeled as a "tragicomedy" which is definitely an apt description of the show.
There is never a dull moment in the series, figuratively and literally. Not only is the show entertaining, but the lighting and cinematography give the series its unique tone. The bright lighting and use of color make the show feel energetic and electric even during its most emotional moments. 
Applegate rightfully received a Primetime Emmy nomination for outstanding lead actress in a comedy series. She delivers the comedy of the "tragicomedy" with her well-timed and perfectly delivered insults and her occasional foul-mouthed angry outbursts, and she delivers the tragedy portion with her powerful depiction of grief. 
Cardellini also provides a wonderful performance and is instrumental in the show. Cardellini has the ability to create a character so likable that even though her decisions are extremely questionable, viewers cannot help but love her and the sweet, caring, and mischievous energy she brings.
Applegate and Cardellini are great individually, but it is their chemistry together that makes the show a standout. Their ability to portray characters that connect on a deep level is what makes the show a powerful exploration of not only grief but friendship and love. Their chemistry is masterfully displayed in almost every scene they are in. It can be displayed by a simple touch on the arm from Judy to comfort Jen, or a huge fight that shows just how much they care about each other. 
The Spellbinder asked Reddit users on the "Dead to Me" subreddit about their thoughts on the show. 
"I think the topic of platonic soulmates is underutilized. There are some shows and movies that have done it well, but they are few and far between in my opinion, and this show hit it out of the park. The story of their friendship is so endearing, and I think part of it was because it was forged amidst so much tragedy and partly because Christina and Linda were just so good together on screen," commented Reddit user TheOtherUprising. 
This comment cements just how integral the chemistry of Applegate and Cardellini is to the show.
The show is emotional, humorous, and suspenseful, and I recommend the show to anyone who loves brilliant acting and intelligent writing. 

About the Contributor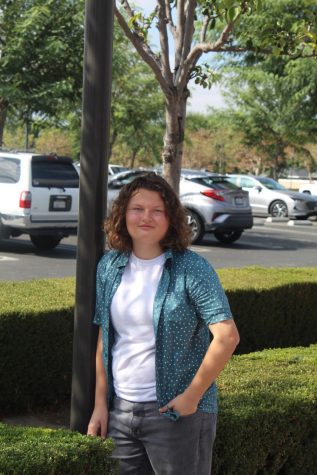 Andoe Glaser, Co-Editor-in Chief
I have a level 5. Paladin Half-Elf D&D character, I've been to an Angels game where they got seven solo home runs but still lost, and when I'm...