The impacts of traumatic experiences
After individuals encounter many hurtful and traumatic experiences, it's not so easy to get back to their regular self. Individuals who have learned from their experiences can become more resilient.
There are many things that shape us as a person, including trauma. Many people deal with traumatic experiences every day. Trauma comes in different ways and forms that can impact people for a lifetime.
Professor of Human Services at California State University, Fullerton Kristi Kanel said, "Everyone experiences trauma throughout their lives."
Trauma is a form of distress and/or disturbing experiences. That can cause disturbance in everyday life.
Everyone is vulnerable to being impacted by a traumatic experience; there is no age limit to where traumatic experiences occur or affect a person. Most trauma usually occurs during an individual's childhood.
According to "Look Through Their Eyes – Young Children And Trauma", "Children can experience trauma as early as infancy. In fact, young children between the ages of 0 and 5 are the most vulnerable." 
Many teens have gone through at least one traumatic experience that has affected them mentally and/or physically. 
Individuals are impacted differently and for different reasons.
Kanel said, "It impacts all of us differently based on learned coping skills and resilience factors such as social support material resources."
There are many types of traumatic experiences such as natural disasters, sexual assault, sexual harassment, physical assault, witnessing a traumatic event, death, and so many more.
People cope differently. Some people don't like to speak about their trauma because of many reasons. They may feel misunderstood, afraid of judgment, or dislike being vulnerable. This leads some people to avoid their trauma.
Kanel said, "They don't want to re-experience the painful feelings, and they often lose the ability to regulate emotions."
Traumatic experiences affect people's daily lives and futures based on their coping skills. 
When an individual's traumatic experiences impact them, they go through different changes like behavior patterns, routines, feelings for others, or about themselves. Trauma can make you vulnerable to mental health problems and also lead to consuming substances. 
An article on the website Mental Health Foundation described the impact trauma can have: "Depending on how you're affected, trauma may cause difficulties in your daily life."
Trauma can also lead up to post-traumatic stress disorder (PTSD).
When life-threatening trauma occurs, it may lead to PTSD.  This is a disorder where an individual replays their trauma through "episodes" where they act and feel as if they are still being put through an ongoing cycle.  
Post-traumatic stress disorder can affect individuals with excessive, disturbing thoughts and feelings.  This comes from the past traumatic experience you've encountered.  
It not only affects the way the mind develops but the way you build and connects with others.
PTSD can last up to a few days, weeks, months, or even years after the traumatic experiences. 
Kanel said, "About 12-26% of people traumatized experience PTSD later on."
If you or your friend is going through a rough time with mental problems, trauma, or need someone to talk to, reach out to a trustworthy adult or friend. 
Get help and don't stay quiet; refer yourself or a friend to psychologists, therapists, counselors, teachers, and parents when necessary.
Reaching out to counselors would be the best option if you are getting any type of education. They can provide you with resources, or they could be someone to talk to if needed.
Counselor Janet Montes said, "We have what is called a referral process anyone has access to and would be one of the ways to communicate with us and find more resources; we can also refer you to the district to provide outside resources."
MCHS also has resources linked in their counselor's overview if any student needs resources. MCHS Counseling – Mental Health Resources
Santa Ana Unified School District (SAUSD) supports services have resources for students, families, and the community. 
National Suicide Prevention Lifeline/ Linea telefonica de Prevencion de Suicidio: 1-800-273-8225 https://suicidepreventionlifeline.org/
Crisis Text Line: Text Home to 741741 <https://www.crisistextline.org/ 
 Línea de Crisis: Mande mensaje de texto al 741741
TrevorLifeline: 1-866-488-7386 https://www.thetrevorproject.org/get-help-now/  
TrevorText: Text Start to 678678 https://www.thetrevorproject.org/get-help-now/
About the Contributor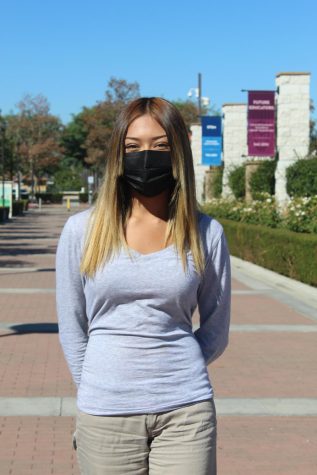 Nataly Morales, Staff Writer



I like the beach, The Weeknd & Steve Lacy are my favorite, and I like horror movies.