Meet the candidates running for ASB president
Middle College High School ASB presidential elections will be held on April 20. Here are the candidates running for ASB president.
Angelina "Gigi" Patino
Patino states that one of her main reasons for running is to strengthen the relationship between Middle College students and ASB.
"I realized that I had this passion in me to help the students of MCHS get closer to ASB. I noticed the divide instantly and have even voiced in class ways we could possibly solve this issue. When the time came to decide who was running, I just knew that I had to do it," Patino said. 
Patino also shares some of her plans for Middle College should she be elected. 
"Some of my plans include having spirit weeks created by student via google forms; we could call this event 'the students spirit.' I also want to hold more fundraisers to be able to either make dances cheaper or have more school events that students want to have," Patino said.
Patino shares some of the actions she has taken that she believes make her qualified to serve as ASB president. 
"I would simply be the voice of action that speaks what the students want me to speak. I would not be above the students in any way, shape, or form, nor would I believe myself to be. I have helped plan events like the Lantern Festival, and am a part of both the spirit and games committee. I have come up with games for students to play at assemblies and I have always been on the stage to help the players play the games," Patino said.
If you want to learn more about Patino and her campaign you can visit this site.
Gabriel "Gabe" Cortes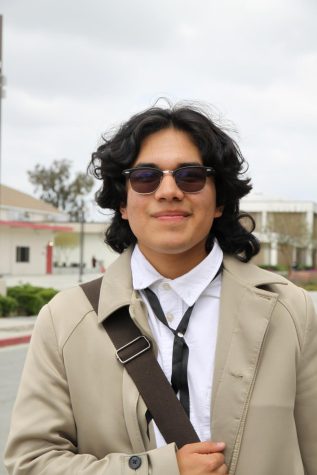 Cortes discussed why he believes he is qualified to be ASB student body president. 
"I consider myself qualified because I am quite inclusive towards the opinions of others and I've been labeled as very approachable by the people I've talked to. I know this makes me qualified because in order for me to follow through with my ideas and promises I need to be approachable to the student body, a 'friendly face' they can voice their concerns to," Cortes said. 
Cortes also shared his views on the responsibilities of ASB president. 
"The president is the representative of ASB, so they should also make sure to include every ASB member's input in events and activities," Cortes said. 
Cortes said that he has been looking at the ways students feel Middle College could be improved. 
"For the past year I've been collecting information, like complaints and comments from our underclassmen on how we could do better in ASB, and I've collected those findings on one of my phone notes," Cortes said. 
Cortes shared that he hopes to bring more school spirit to Middle College. 
"What I love about Middle College is the friendly atmosphere; though we may be affiliated with different friend groups everyone seems to get along. We just lack the spirit and pride in our school and that is what I intend on improving with a few ideas that I have been working on. We may be a small school, but we should have just as much pride in our school as any other High School in SAUSD," Cortes said. 
If you want to learn more about Cortes and his campaign you can visit this site.
About the Contributor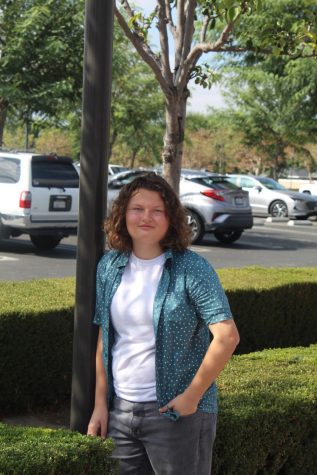 Andoe Glaser, Co-Editor-in Chief
I have a level 5. Paladin Half-Elf D&D character, I've been to an Angels game where they got seven solo home runs but still lost, and when I'm...