Seniors discuss plans after high school
With the end of college application season and the upcoming commitment date for universities on May 1, graduating high school seniors feel relief and excitement. Throughout the month of March, universities in the UC system, Cal State, out-of-state colleges, and private schools sent out their decision letters. Students across the world received acceptances or rejection letters that pushed them in a new direction towards life. With a big step towards career and independence, Middle College High School teenagers can taste adulthood throughout their university years.
In contrast to the palpable excitement now, students could relate to each other when seeing how stressful the college application process was in the fall.
Senior Valerye Zamudio said, "I felt very frustrated 'cause I had no idea what was going on."
The journey of college will be new to many incoming college freshman students; while stressful at first, hard work pays off with rewarding acceptances.
Zamudio said, "I felt great about the schools I was accepted to since I got into the college I was aiming for."
Zamudio doesn't just stop there though; she feels very passionate about venturing into a new school and feels great about the fit at UC Riverside.
Zamudio said, "The school I chose is definitely a good fit. It's close to home and is a great fit for my major and I really like the campus. I'm super excited."
Zamudio said, "If I could leave right now I would. I'm done and over with this place. Get me out of here effective immediately. I did what I had to do. I'm done."
Zamudio seemed both playful and serious as she expressed the desire to move on to the next chapter.
Students definitely show their enthusiasm for their newly committed schools in their own way.
Moreover, Senior Catherine Rodriguez has also felt similar about leaving for college.
Rodriguez said, "I am so excited to leave high school and make something of myself."
During the application process, Rodriguez also felt a bit stressed and nervous about making mistakes. Despite that, she kept a positive mindset.
She said "Other than that I was very excited to start a new chapter in my life."
Many of the students put hard work into the fall semester with the amount of writing needed for college applications.
Rodriguez said, "I had to write about seven essays, from those seven I was able to tweak some for scholarships and other applications related."
The work that students put in to then receive their acceptance letters is rewarding as it opens feelings of excitement for opportunity and much more.
She said "I was very excited and grateful for the schools I got accepted to."
Senior Evamaria Guillen also feels the same emotions of relief and excitement that so many of our seniors are feeling.
Guillen said, "College is a life changing experience and I know I am going to make the best of it and have fun."
Guillen spent her high school days as a prominent figure for our school with her involvement in ASB and our video production. Her hard work paid off as she felt great about her acceptances. In the face of rejection, she still perseveres.
She said, "Receiving rejection did bring down my mood but I realized it wasn't meant to be and it opens light to other options."
Guillen feels grateful to have seen her acceptance letters as her hard work has paid off and she expresses how once you set your mind to something, it can be done.
With her hard work, she was accepted to many schools and can relate to other students struggling to pick a school. Guillen finds herself between Chapman University and UC Los Angeles. As many students do, accounting for social life, major availability, and other factors is a big part of choosing the right college.
Similar to Guillen, Senior Cecy Rivera also received many acceptances from well renowned schools and struggled to pick one.
Deciding between UC Irvine and UC Berkeley, Rivera is definite about one thing though. Rivera wishes to pursue careers in public relations, politics, community and is ready to network. She will passionately pursue her major in political economy.
Rivera's thoughts on the college application process could be relatable to many new to the college experience.
She said, "I felt very overwhelmed and stressed even though there are so many programs to help students like me. I still felt very alone navigating the college process."
Many students can relate to the feeling of uncertainty with so many unfamiliar documents, papers, and so on when applying for college. With the help of Middle College High School counselors though, many students were able to get through it confidently.
Rivera's high achieving track record at Middle College High School leaves her confident in her ability to get things done. Even when faced with rejection, she reminds herself of what she has yet to accomplish and what she already has accomplished.
Rivera said, "I did the very most that I could in my four years of high school, I wouldn't change anything. I did what I could do, I became who I needed to survive and I pushed myself as hard as I possibly could."
Students have pushed themselves hard throughout their high school years to get to where they are today and where they will go.
About the Contributor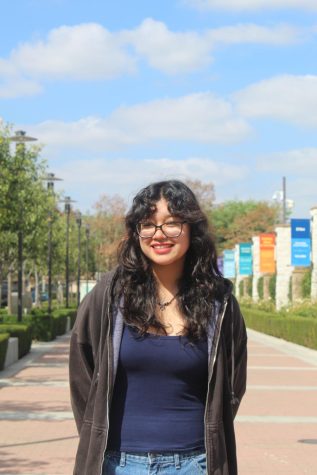 Suleyka Hernandez, Staff Writer



One of my favorite movies is Parasite, one of my favorite manga authors is Junji Ito, and I love to draw and paint.