MCHS speech team goes to the state tournament
The time is 4 p.m. The round has now officially started. You look around the classroom and realize that every seat is filled with some people sitting on the floor. The humidity was the first thing you noticed about the room, and even with the fan, it does little to satisfy. You are the fifth speaker and when you finally get up to perform, the temperature just increases. Eyes are watching your every moment. You plan out every move carefully and when you arrive at your favorite part of your speech, the tears you shed combine with the sweat you have accumulated, leaving you exhausted and drained when you close your book. The applause echoes around the room, and you take your seat. This all feels so unreal. This was my experience at State.
Over the weekend of April 22-23, MCHS's speech team competed at the California High School Speech Association State Championship in Carlsbad, California. The team consisted of freshman Alejandro Silva Lopez, sophomore Paola Sanchez, junior Ashley Andrade, and me.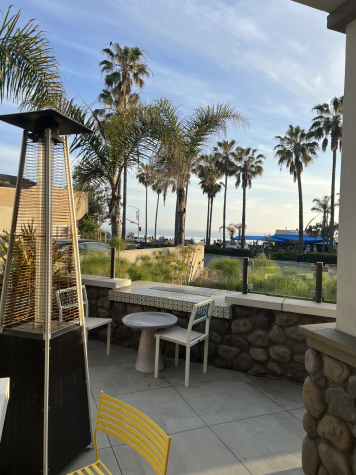 The California High School Speech Association, or the CHSSA, is a non-profit, all-volunteer association of over 300 member schools throughout the state of California. It has been an ongoing tournament since 1961 and the director is Angelique Ronald.
Ronald is a firm believer in using Speech and Debate as a way to advocate for ourselves and others and growing as individuals because of it.
"The skills we learn in this activity help empower us all to be the kind of thoughtful, gracious leaders that the world desperately needs more of," Ronald said.
The CHSSA's website said that the main mission of the association is to, "encourage, support, and sponsor both curricular and co-curricular oral communication to empower students to be productive participants in American society and the global community."
This was Middle College's first year participating in the tournament in person and emotions were high.
Coach and Speech teacher, Jeff Diaz, shares his feelings about the team going to state.
"I feel extremely excited. Not only for the school, but for the students who have this tremendous opportunity to take part in a state competition. I'm not too nervous because I know they're good at what they do," Diaz said.
Junior Ashley Andrade shared her feelings about competing at the tournament.
"I was excited because it was the first time I was going to state in person– at least in high school. I was also excited to do just another in-person tournament. I was a bit nervous because it's state and a big deal," she said.
Diaz had some advice for the Speech team as well.
"Don't be nervous and don't allow the way that other people may see you to affect your ability to perform," he said.
We definitely took this advice to heart and tried our best at the tournament.
We left on Friday, the 21st of April, to arrive at our hotel and get some last-minute coaching in.
Andrade qualified in Program Oral Interpretation, or POI, which is an event where you choose a theme or topic and use different media such as dramas, articles, and poems and you put them into a collection.
She said, "My speech is about the connection between La Llorona, a Latin American folklore, and how it relates to families being separated at the border. More specifically, the relationship between a mother and a child."
Alejandro Silva Lopez qualified in Humorous Interpretation, or HI, which is an event that has a humorous script that someone performs while acting out as different characters.
Paola Sanchez qualified in Declamation which is an event where students perform someone else's speech up to their interpretation.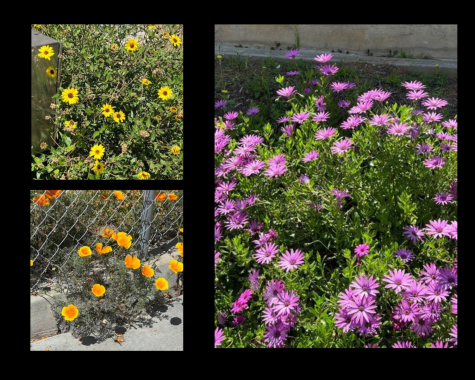 Andrade said that to prepare for the tournament, "I mainly focused on the notes that I had for past tournaments like blocking, movements you do, notes for self."
After the coaching, we went to Olive Garden to have our team dinner and it was quickly time to sleep because we were waking up early at 4:30 a.m.
Saturday came,  which was the first day of the competition, and there were only two preliminary rounds, so there was lots of time for breaks.
Andrade said something that was motivating them throughout the day was, "Chipotle. I'm a big fan of Chipotle, and it feels like a reward when you're at tournaments. Also music. I was really into listening to music so it was time for myself and it gets me into the zone."
The day finished around 4:30 p.m., and when we got back to the hotel, we had to start packing and finish any homework we had. Since we were near the beach, we were able to get pictures of the beautiful view with the sun setting.
Sunday came earlier than expected, and it was one more preliminary round then we found out who made it to the semi-finals and then eventually finals. After the awards ceremony, we arrived back in Santa Ana around 9 p.m.
To look at the tournament results, here is the link.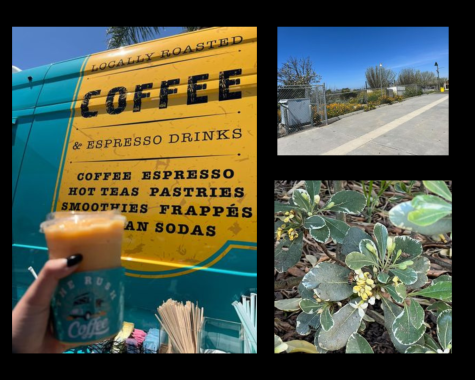 I qualified for POI with my speech being about the dehumanization that the "fat funny friend" goes through due to stereotypes portrayed by the media. I chose this topic since it was one that really hit home for me, and I felt like it was important to talk about a group of people that are often left in the background when they're no longer "entertaining."
I was able to make it to the final round in POI, and I eventually got sixth in the tournament.
Flowers were everywhere around the campus, and they were too pretty to ignore. After the tournament was over and I was able to look at my comments, I got one that said, "I'll never judge another tournament again if you don't final."
While it was an incredibly exhausting weekend, it always feels good to advocate for issues that you believe are important and to get the message across to audiences who may have never thought about it.
Ronald leaves us with the true beauty of this type of competition.
"It is a chance to learn, to grow, and to make a difference in the world….In a world that can often be cruel, it is our responsibility to be a light," she said.
About the Contributor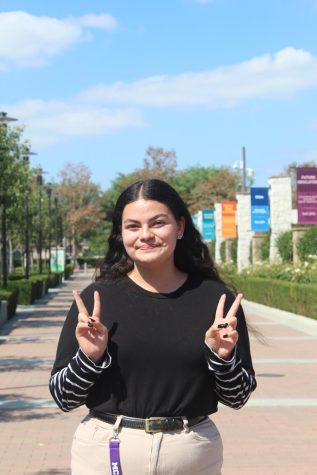 Keila Lopez, Opinion Editor



I love cats and have two of them, I am a ONCE (TWICE fan), and my favorite color is green.