Seventh-graders visit Middle College High and learn about our campus
Seventh-graders from Santa Ana middle schools Romero Cruz Academy, Sierra Preparatory Academy, MacArthur Intermediate, and Lathrop Intermediate came to visit Middle College High School last month to see what our school has to offer.
These middle schoolers came to learn about the requirements of MCHS's lottery. Understanding the requirements to enter the lottery will expand our school and help more students achieve greatness. 
In previous years, only students who were completely dedicated to MCHS visited. However, this year was different because there is a lack of students meeting the requirements to enter the lottery. Helping get these students on track was the goal of hosting a visitation. 
The main priority of the visitation was to motivate students in hopes that they would perform better on the MAP, a state mandated test. 
School counselor, Janet Montes said, "The lack of effort displayed by previous eighth-graders in the fall MAP Test, a state mandated exam needed to attend Middle College High, is the reason behind the seventh-graders grader's visitation."
She said when the time comes to make decisions as to who can enter the Middle College High lottery, many eighth-graders do not meet the MAP score requirement.
"We intentionally chose seventh-graders graders who will take MAP scores again in eighth grade to make them eligible to be a part of the lottery," Montes said.
Montes said the seventh-graders visited for two main reasons. 
"One– they have some sort of purpose to do well on their MAP scores and two– just to expose everybody to our school so that students who want to come here can try to come here," said Montes.
To prepare for the arrival of the seventh-graders, students from Middle College High volunteered to meet after school to plan for the event. During the last group meeting, final plans were made. 
Junior Darlyn Romero was handpicked by Montes to be in charge of the students from Romero Cruz Academy throughout the tour.
"I would say I'm mostly prepared; I have the schedule down and everything, and I have an idea of how to deal with them. I just feel like I might panic a little bit [if the kids were to misbehave]," Romero said.
For this visitation, student tour guides took charge of planning and assigning each other tasks that were needed during the tours. There were about four student tour guides and 10 seventh-graders in each group. 
Montes said, "You guys [Middle College High students] led most of it, even if there were no chaperones in the group so it was really nice that you guys took leadership and we could trust you to take the kids for 20 to 30 minutes." 
Junior tour guide Melissa Castillo, was in charge of a group of seventh graders from Sierra Preparatory Academy. On her tour, she showed students the new art gallery at Santa Ana College.
"The nice man in the front office noticed [that] there was a big group of us so he decided to let us in. I have previously visited the art gallery and seeing the behind the scenes of it being constructed was very interesting," Castillo said.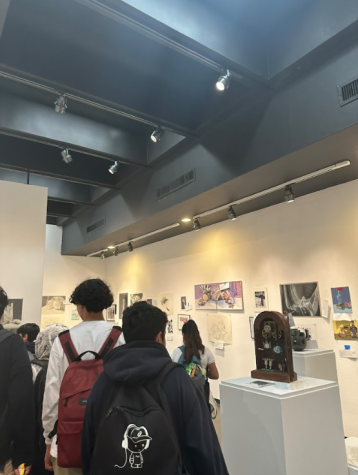 Alejandra Salazar, a counselor at Sierra, said she learned a lot about MCHS during her visit.
"I learned more about the small classroom size and how there's a lot of activities. My favorite part was seeing all the different clubs and seeing how there's a lot to offer although it's a small school; there's a lot of activities and support," Salazar said.
Once the tours were finished, some seventh-graders decided that MCHS was a great fit for them. 
"They came in with [a] negative mindset on Middle College, but they got a feel for it and it was able to change their mind. At the end I asked if they would want to attend and 80% of them raised their hand," Castillo said.
With all of this being said, the visitation was a success. The majority of students who visited decided they would like to enter the MCHS lottery which means they will better prepare themselves for the MAP test. 
"I think the students really took pride in the school, and I think that's what made the difference," Montes said. 
About the Contributors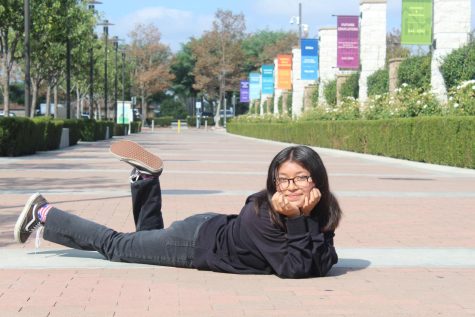 Joselin Corrales, Staff Writer



My favorite color is green, I LOVE snakes and iced coffee.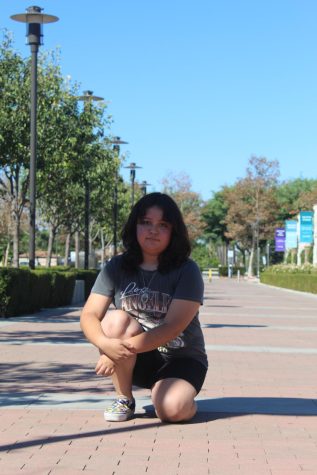 Shirley Gonzalez, Staff Writer



I crochet, I have 7 plants, and I'm a middle child.