Rolling out the red carpet for our senior stars
After four years of preparation, seniors are ready to embark on a new journey. Senior Signing Day is our way to congratulate the class of 2023. Seniors walked down the red carpet and took pictures as they were being cheered on by the rest of the school. They announced where they will be attending this fall. As a reward for their hard work and accomplishments, seniors were rewarded with food from TK Burgers.
Senior Signing Day was initiated in 2014 by former first lady, Michelle Obama. It was started as a way to encourage students to pursue higher education whether it was a four-year university or two-year community college.
Underclassmen held poster posters and cheered as seniors walked across the red carpet. As each name was called, the cheers only got louder.  Each senior took a picture and was congratulated by our principal, Mr. Voight. After taking pictures, seniors rushed to form a line for the TK Burger food truck. As always, seniors got first priority and were able to enjoy the burgers one last time. Many of the seniors rated the burgers ten out of ten.
The most popular schools that we're attending are UCI, UCLA, Cal State Fullerton, and many more. It is great seeing our seniors getting recognition for being such hard workers.
Senior Aymee Marin is excited about the upcoming fall as she will be attending Cal State Dominguez Hills.
"I feel comfortable in my decision. I'm excited to see what schools besides SAC and Middle College have to offer," she said.
Upcoming seniors may struggle to make their college application list as well as their final decision. This is a big decision and is the first time students have full control of their future. There have been generations of graduates and with that, generations of experience. It is important for upcoming seniors to remember they are not alone and have teachers, counselors, and past students to support them.
Senior Gil Lopez who will be attending Chapman University shared advice to future seniors on making college decisions.
"If possible, try seeing the campus and learn more about whether you see yourself there. I did a lot of campus tours during my junior year and the first half of my senior year which helped me understand what I wanted for myself for both academics and leisure," he said.
The rising seniors will have to prepare for college applications and decisions. 
Junior Gabriel Cortes is scared yet hopeful for his senior year.
"This event makes me think about my future a lot as a junior. I am terrified of next year, and rejection I may have to cope with from the universities. I will try to remain hopeful and know that at least one university will surely accept me because of my academic credentials," he said
Many of our current seniors had the same worries, when applying to universities. What our rising seniors should know is that our current seniors got accepted to at least one school of their choice.
As the school year is quickly wrapping up and as we say our final goodbye to our seniors. I would like to share a bit of my hopes for the future. I would like to wish our seniors good luck on the adventures that are ahead of them. As scary as the future may seem, I know that you will all be able to overcome anything.
About the Contributor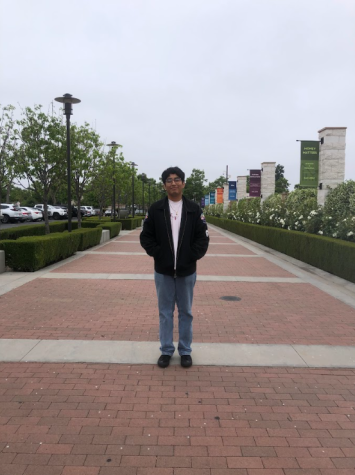 Christopher Armenta, Staff Writer
I like to run, I love Kali Uchis, and I like Star Wars.