Should transgender women be allowed to compete in women's sports?
Picture this. Weeks before a running competition, women have been putting all their effort into preparing for the race. To prepare, women diet and work out more often in order to achieve the perfect body to compete.
12 other women are competing as well. These competitors have been training for this moment.
What if an athlete was born male and transitioned to female and wanted to compete in women's sports events? Would this be fair?
I believe that trans women shouldn't participate in women's sports because they have an unfair advantage and it has added to homophobia and transphobia.
Research done by a website: Out on the fields cites that 80% of gay, bisexual and straight people have witnessed or experienced homophobic behavior in sports, and not only that, but 73% of bisexual, gay and trans people believe transphobia and homophobia are current problems in sports. Their participation in sports has opened the door to more obstacles for society. Trans women have gone too far when it comes to sports.
Century High School junior Celeste Salte thinks transgender women being included in women's sports is unfair.
Salte said, "I believe it's right to consider that trans athletes are cheating because they clearly have a way higher advantage than regular women because of their physique. We can't have biological men in women's sports, it's just not fair,"
In an article by the Associated Press, published April 20, Kevin Freking reported that the House of Representatives ruled to ban transgender females from competing in girls and womens teams. In the article, Rep. Greg Steube said, "The integrity of women's sports must be protected."
Santa Ana High School sophomore Amanda Del Castillo is a part of the Women's club at her school.
Del Castillo thinks that the debate about this topic is futile because the answer is obvious; a trans only league.
There are other options that could benefit both parties. For example having a trans only sports because transgender people would still be able to participate in sports.
"I think that having a trans only sport could be good because that way they wouldn't interfere with the women athletes, it's a win in my book," Del Castillo said.
About the Contributor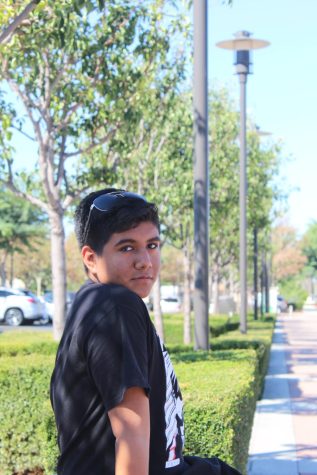 Andy Morales, Staff Writer



I be binge watching Netflix, I am the youngest in my family, and I be drinking Starbucks daily.