Letter from the editor: celebrities in politics
Hang on for a minute...we're trying to find some more stories you might like.
The Presidential election of 2016 set a new precedent in the manner of a celebrity, Donald Trump, being elected to the position of United States President. Now there is talk of another celebrity possibly running to be a candidate in 2020. I am of course talking about Oprah Winfrey. Add this to the possible rumor that Kanye West might be running as well in the 2020 election, and it brings up the question: "Should celebrities be allowed to run for public offices, even if they aren't qualified?"
Furthermore, the support for celebrities running has been astonishing as shown by Donald Trump winning the election and the hashtag #Oprah2020. In fact, some celebrities have even gone out of their way to endorse them, such as boxing legend, Mike Tyson. Tyson endorsed Trump while appearing on HuffPost Live in October 2015, saying, "He should be president of the United States." Furthermore, it appears that the majority of people tend to be for the ideal of celebrities getting into politics.
Surprisingly, most senators and congressional leaders believe that celebrities should interfere with politics. With the Oprah buzz, congressmen and senators have openly shown their support such as Congresswoman Jackie Speier.
Run, Oprah, run! An army of women would fight for you in #2020election #2020prah

— Jackie Speier (@RepSpeier) January 8, 2018
However, just as some people have chosen to support celebrities in politics some have chosen to do the contrary. People are concerned that some might vote in favor of celebrities, solely because they are devoted fans, despite their policies. In other words, they fear blind loyalty might result in a completely unqualified candidate.
The downfall of this country will be when celebrities start running for political positions and offices and the average American voter votes for the celebrity because of their fame and not the knowledge of economics and politics.

— Ryan Husband (@ryan_husband31) January 11, 2018
To conclude, the reason why I chose to discuss this issue is because we live in a culture in which celebrities have become influencers not just in the arts but in society as a whole. People consider celebrities role models after all. Some people have even said that they might "modernize" politics.
Loading ...
About the Writer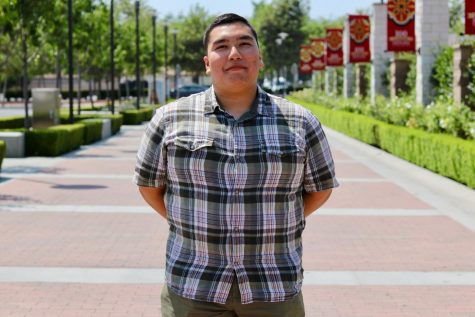 Alexis Rodriguez-Mejia, Co-Editor-in-Chief
Fun Facts:

I love writing poetry and reading poems.
I am the first person to be the Editor-In-Chief two years in a row for our school newspaper.
...