Tips for surviving second semester:
Hang on for a minute...we're trying to find some more stories you might like.
Congratulations students, you have survived the first semester of the school year. Below are some suggestions, advice and tactics on how to survive second semester.
Freshmen:
My biggest advice for freshmen, is to adapt quickly and develop good study habits. As many know, freshman year is the start of high school, which means it's the ideal time to set precedents for yourself. Furthermore, it is ideal to begin to establish techniques that will help you succeed in the future. It never hurts to be kind and respectful towards your teachers, as they may be the ones who write you a letter of recommendation in the near future.
Although you may still be a freshman, recognize there will be times when you feel overwhelmed. Talk to your professors or teachers and tell them what happened if you could not get the work done. Sometimes you will get a break, and even if you don't, it's not the end of the world. If you can, join a club. It seems that there is a club for everyone at Middle College High School. Clubs are a great way to make new friends outside your assigned group, and get involved in the school. Also, try to create your ed plan with Mrs. Olivos as soon as possible to ensure you are on track with your major's requirements. Make sure to keep copies of your work in your Google Drive for your senior portfolio.
Sophomores:
Sophomores, start looking for colleges and planning ahead. It's never too early to look into possible majors and the cost of colleges. Take the initiative to talk with teachers, because sometimes they won't be the ones looking for you. After all, it's your responsibility, not theirs. Review your PSAT results and seek assistance from your high school English, science and math teachers to correct mistakes.
Make sure you take some time to take care of yourselves. You don't want to burn out this early on in the game. As sophomores, you should make sure that you have created an ed plan with Mrs. Olivos, and update it. If you are struggling with a class, talk to the teacher or professor, as communication is key when it comes to saving your grade. Also, never be afraid to say, "No," especially when you are busy and can't handle another task. Don't worry about not meeting people's expectations, because you come first before anyone else. Don't forget to keep some of your favorite pieces of work for your senior portfolio.
Juniors:
DO ALL OF RAMOS'S CLASSWORK AND HOMEWORK! Jokes aside, Mr. Ramos's classwork and homework is worth thirty percent of the grade, second only to his exams and projects, which are both thirty-five percent of the grade. Also as juniors, begin preparing for the SAT or ACT, depending on which you are taking. Most juniors will be taking the SAT or ACT during second semester, because they receive a fee waiver. Furthermore, every year matters, from freshman year all through senior year. Colleges tend to look at your transcript in hopes that you fall into two categories: consistency or chance of growth.
Before you leave for summer, begin to think about what teachers or professors you would ask to write you a letter of recommendation. Over summer, try to work, volunteer, travel, or study for SAT. As a general rule, you have so many options, but you'll have to start planning for them now. By the end of second semester junior year, you'll want to have a pretty good idea of where you want to apply. You don't have to finalize your list yet, but you should start the research, to ensure the deadline for that college or university isn't earlier than you think. Finally, begin to build your senior portfolio.
Seniors:
Congratulations, you've survived high school. Well…almost; you're almost done. Don't fall victim to senioritis, because you still have one semester left. This is one of the most important, if not the most important semester, because this semester will determine if colleges that you applied to will want you after you accept their offer. Plus, some scholarships require a certain GPA to receive the award, and it never hurts to be on the safe side. Furthermore, don't slack off; continue and finish strong. You don't want to get your acceptance rescinded for receiving a D or F.
At this point in your high school career, you've been around the block a few times, and you're probably more than used to your same old routine. Try something you've never done before, like joining a new club. Keeping busy will also help make the last few months of the year pass quickly. Between trying to keep your grades up, finding the perfect prom dress or suit, planning the dream spring break trip and making your final college decision, keeping track of everything that's happening can seem nearly impossible. Try to kick off the new semester by making a conscious effort to become the most organized version of yourself. Keep careful notes of due dates and assignments, arrange appointments ahead of time, and avoid procrastinating or over-scheduling yourself.
Loading ...
About the Writer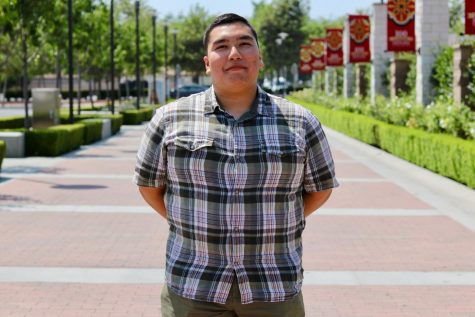 Alexis Rodriguez-Mejia, Co-Editor-in-Chief
Fun Facts:

I love writing poetry and reading poems.
I am the first person to be the Editor-In-Chief two years in a row for our school newspaper.
...