The 2019 Middle College Financial Crisis
The 2019 Middle College Financial Crisis has affected hundreds of students; a large investment by the Associated Student Body (ASB), dependent upon student revenue gained through their participation, resulted in an unexpected loss when less than 60 students attended this year's Winter Formal, 20 less than the needed amount to break even. This loss has caused concerns over whether the Associated Student Body would have the funds necessary for future student events.
The $1,754.26 in losses were lightly recouped through fundraising efforts, but ASB, and, therefore, student funding are still at dangerously low levels and it is uncertain whether the next student event will be able to take place at Dave & Buster's as it always has. According to ASB advisor Mr. Ramos, the minimum amount of money necessary for a year's activities is $5,000. ASB currently has just about $6,000 of spending money. Mr. Ramos has concern that the dances will become unsustainable.
The weight of this issue was caused, and therefore must be borne by the students as ASB receives 100% of its funding through income generated from student activities, as confirmed by Mr. Voight. Middle College High School is quite a small school, being home to only 346 students; however, for student activities like dances to be sustainable, only one fourth of the student body needs to participate, amounting to slightly over the 80 ticket sales target typical of previous dances and upcoming Sadies. When this quota isn't met, we lose money. like the $1754.26 lost on Winter Formal. The matter as to why so few students attend school events is still being investigated, but no matter the cause, effects are already being seen.
This situation means that instead of Sadies taking place in Dave & Busters as usual, it may have to be held in the dreaded "Small Gym" if 80 tickets are not sold. According to estimates, only 10 tickets were sold by February 20, 9 days before the purchasing deadline. At this rate, Middle College will have lower quality events and future classes will be deprived of the great experiences we have had in the past at our lavish dances.
Simply put, this financial crisis is dangerous for student life at Middle College. The money in ASB's account includes money generated by clubs and is available to them upon ASB approval. That means that even our clubs are not going to have as many resources available to them and, therefore, impacting student life at Middle College, veering our school towards a dull, passionless path. In an interview with senior Erick Villalobos, whose group of friends typically doesn't attend the dances because they'd rather spend the money doing something else more "fun," he brought up that they get tired of going to the same place every time and made a point that while he's always had a good time, he's never had a "great time." However, when discussing the possible fate of our school dances, Villalobos said, "Since we aren't a normal high school, I feel like the dances themselves give us the feeling that we're still a high school nonetheless, and I feel like that would go away if they stopped happening. It would be a really big bummer." Perhaps many of our students have similar feelings, but despite the cause, one thing is for certain: Middle College's dances are in jeopardy.
Money talks, and it seems that far too many students have decided, for whatever reason, that there isn't enough value in going to our dances. These decisions will affect future classes.
About the Contributor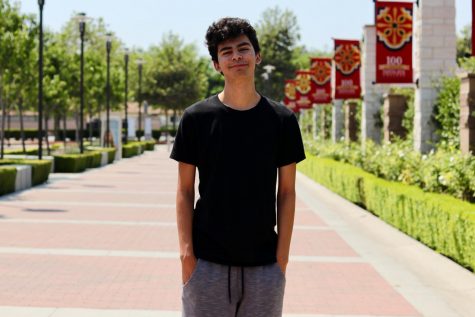 Miguel Martinez, Staff Writer
Fun Facts:

I love math and physics; I learn them for fun.
I love the ocean and fishing, and sushi is my favorite food.
Aspiring entrepreneur....