Developing people one kick at a time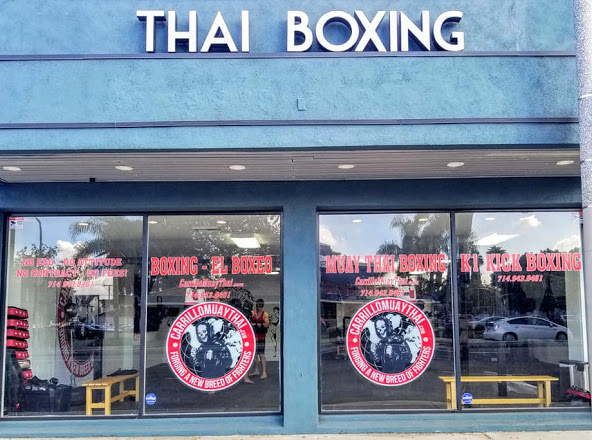 "Hyah! Hyah! Hyah!" The sound of warrior screams are heard from every inch of the room. 
Muay Thai is known as the "art of the eight limbs." It requires extreme focus and skills at "Carrillo Muay Thai." Coach Carrillo teaches every week in his gym.
He created a safe and welcoming environment for everyone to come in and join. His rule of having no ego nor attitude along with the smiles of everyone is what keeps the gym so welcoming. 
Coach Carrillo began his journey at the age of nine, having to grow up fatherless in a dangerous neighborhood, motivating him to start boxing. He shares his thoughts and how he feels towards being a coach.
"Being a coach helped me create a big beautiful family; it's a way to bring people together. Whenever I teach, what I receive from my students is so much more than what I give,"  Carrillo.
He explained that all he wants to achieve from living this life is to be a memory. He wishes to make an impact in people's lives by becoming meaningful to them.
"My goal is to inspire the most people that I can. When I die, I wish to be a memory, not just a name, Carrillo said. 
Janette Mariscal, a 30-year-old university administrator, shared her experience about her first month at the gym. She explained that gloves she received for Christmas began a love and passion for the sport. 
"My husband actually gave me some gloves for Christmas so he kinda incentivized me to use the gloves soon and find a gym. So that's why I decided to join, and I decided to continue and stay," said Mariscal.
Danny Nguyen shares how the gym and Coach Carrillo completely changed his life for the best.
"He's helped me by literally changing my life. When I was younger I would literally stay at home playing video games all the time and I got really fat. Since I joined he never gave up on me and look where I'm at now," said Nguyen.
Nguyen has become one of the best students Coach Carrillo has and has competed in multiple competitions.
Roy Gonzalez shared how much "Coach" means to him and how he's helped guide him. 
"I met Coach when I was nineteen and like any other teenager, I was lost. And when I met Coach, I gravitated towards him and he's become a mentor and a father figure to me. The gym is my getaway spot, I come and I just laugh," said Gonzalez.
My experience at Carrillo Muay Thai has been nothing but incredible. I entered the gym being completely unaware of what I was doing, but everyone was so friendly! The environment was so welcoming because it put me at ease every time. From my first day until now, I feel no sense of fear to enter; my mindset now is to always strive to do better.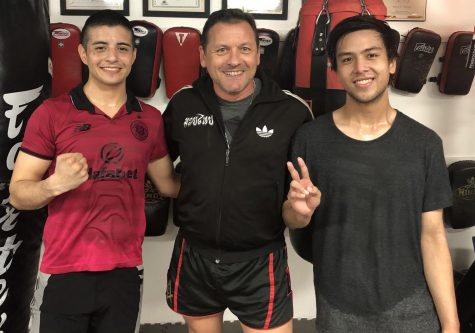 A fighter is…
"Reacting to danger." -Janette Mariscal
"Someone that has a really good heart." -Danny Nguyen 
"A fighter isn't just someone who fights in the ring, it's someone who fights for their life." -Roy Gonzalez
"A fighter is someone that is strong in his mind, fighting someone in the ring is easy, but a true fighter is made in the mind." -Coach Carrillo 
We all have fight in us and the way we show it is different. 
Carrillo Muay Thai has brought the best in everyone with its welcoming environment and dedicated Coach.