Returning back to school was met with its highs and its lows
When we were first told that school was going to be back in-person, there were mixed reactions. Some reacted with joy and others with certain dread at the thought of having to get up early again. The majority of us have gotten used to waking up five minutes before class and now are finding adjusting to be difficult. Now, we are finally able to see familiar faces and reconnect with old friends. For others, it caused major anxiety at the thought of interacting with people.
With that being said, for some students returning to school has been way better. Our online experience was met with mixed emotions because some felt students didn't learn as much as they could have. During this period, some students found it difficult to focus during class time and were struggling with classes.
Junior Emma Solis weighed in on this by stating, " I'd rather be in-person because I hate online and my grades are going to drop again." 
Before last year, school had always been in-person so when the pandemic hit, it was difficult for students to adapt to being online. Everyone felt the impact of the pandemic in one way or another. That being said, it's a relief to be back in person for some.
Solis also shared some benefits about being back in school.
She said, "Seeing my friends again, eating breakfast in the morning, and paying attention in class. I am not stuck on my phone watching TikTok like when we were online. In-person, I can actually pay attention to what the teacher is saying and I feel more motivated." 
For others, it was more difficult to make the change from online to in-person.This was because of certain feelings that were being felt like anxiety, stress, and the fear that you wouldn't fit in. 
A freshman who wouldn't like their name used spoke on this.
"At first I was terrified and filled with anxiety. I was much more comfortable when we were online because I kind of find it hard to talk to people and I was at home which is where I love to be. I was thinking so much on whether people would like me or not or if I'd fit in and meet everyone's standards," they said.
Not everyone jumped with joy when they heard school was going to resume. Some found online being more comfortable attending class at their homes, but we all have our preferences. 
The freshman stated, "Although it has been challenging for me to get used to this, I definitely see myself getting more comfortable here. The teachers are super nice and supportive. If I need something or just want someone to talk to, I know I can count on them to be there for me." 
View Comments (14)
About the Contributor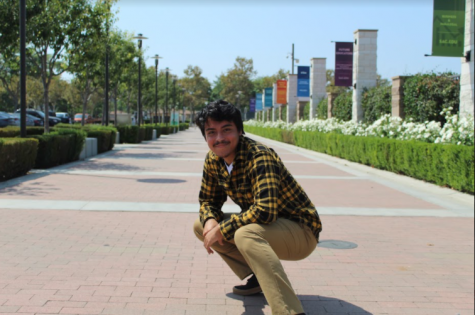 Noe De Santiago, Social Media Manager
I love Adam Sandler. I love to listen to any kind of music. I am better than Valerie at math.