"Donda" album: satanic or tributing?
Listening parties are a huge lead-up to an album; it can be a performance, music video, or single which hypes up an upcoming album. Many are excited to see what their favorite artist can come up with. But not for famous rap artist and fashion designer, Kanye West. West had different plans, very different from what other artists have done. It was a tribute to his late mother Donda West whose passing took a huge toll on West.
After his mother's passing West decided to make a contribution to his mother whom he loved dearly; his tribute consisted of making an album dedicated to her which led to a listening party. The third listening party West hosted was on August 26, 2021. This listening party was held in the Soldier Field Stadium where West led his most famous and well-thought-out dedication. This listening party was also the most controversial compared to the other performances. All the backlash and accusations West has received is wicked. A whole group on the internet is bashing his mother's death, going as far as calling it something evil rather than tributing. The hate being thrown at West is wrong in so many ways; West should be able to grieve his mother's death the way he wishes to.
The Chicago Soldier Field Stadium listening party started off with a huge replica of Kanye's old childhood home. Soon after, dressed in all black, West made his appearance alongside rock singer, Marilyn Manson and rap artist, Dababy. The event continued with West sitting upon the stairs singing when a huge amount of security guards and cars came out and circled around the replica house. About 30 minutes into the event West was lifted off the platform he was performing on and started to descend upwards. One hour and 30 minutes into the event, West played an act where he was on fire below a cross. West then walked out beneath the cross into the darkness where it soon panned to his wife Kim Kardashian dressed in all white. 
This whole performance has stirred controversy about whether it really is a tribute to his late mother. People have come up with many theories suggesting that it could have been a ritual West was performing live. Many fans and non-fans on TikTok believe they were witnessing what they call a non-Christian act. 
Multiple videos stated, "The 'Donda' concert really out here performing rituals," and "It is a satanic ritual performed by Kanye West, targeted at mainly the Christian people who took part in watching."
Junior Alan Esqueda said, "I thought it was weird and a waste of time because it was cryptic. I feel like it was more of a media stunt rather than a satanic ritual."  
Many are coming forward and speaking out about how disrespectful these accusations are. Some stated their own opinion on the listening party and how they themselves viewed West´s performance stunts. 
Jessica Snyder, writer for The Pitt News said, "West´s listening party for 'Donda' wasn't anything close to a satanic ritual, but an abstract work of performance art that popular culture sensationalized because of his status and reputation."
Rap/Technopop artist Caleb Munoz said, "I think everyone saying his album was a satanic ritual is reaching. Especially after him dropping a whole gospel album. I just don't see how anyone can say that seriously in my eyes. I thought the listening parties had some meaning towards his mother but not all of it was focused around her I´d say."
West performing any satanic ritual would be way out of the ordinary. For West has publicly spoken out about his religious beliefs saying, 
"I´m like a vessel, and God has chosen me to be the voice and the connector." 
The fact is that Kanye released his "Jesus is King" album back in 2019 following a Christian/gospel theme. So, given how much West has spoken up about his relationship with his mother and his dedication to Christianity, there is no reason for anyone to believe or accuse him of wrongdoings. There hasn't been much discussion over how wrong the accusations are either. I feel as though there are many who decided to ignore the hate because it didn't seem important to them.
About the Contributor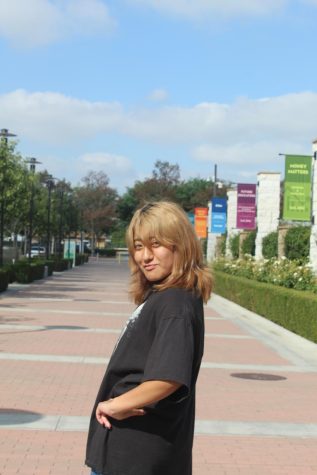 Kaithlyn Gonzalez, Multimedia Editor



I like riding motorcycles, I love movies, and I have met multiple rock band members and wrestlers.