Happy Teacher Appreciation Week!
Teacher Appreciation Week will be celebrated from May 8-12. Teachers will be recognized and celebrated for their hard work. Teachers always go out of their way to make sure each student reaches their full potential.
Teacher Appreciation Week is a special way of celebrating and giving the recognition teachers deserve across the United States. This is a time to give back to the educators in your lives by showing your appreciation.
English and AVID teacher Kathleen Krueger said, "Everyone loves to be appreciated. Teachers work harder than most careers and it's good to know that people care."
Students often don't realize there is so much more to just being a teacher. Teachers do a lot behind the scenes along with trying to stay organized through the day.
Imagine you had to devise all the lesson plans and classroom activities to make each lesson entertaining, having the right resources for the students, and maintaining a positive mindset throughout the day.
AVID and speech teacher Jeff Diaz said, "Teachers behind the scene do a lot. In my experience, it is something that requires a lot of your time, effort, and sacrifices, but it's what we do."
Grading is one aspect of being a teacher that requires a lot of time.
Krueger said, "It's difficult to balance school and work life; there are only so many hours a day. When I first started, I would go home with a stack of papers to grade or a lesson to write, and I often spend Saturdays on events or lesson planning. I had to put up boundaries and had to realize that my home life is my home life, especially now that I'm a mom. I had to put some boundaries of how much of my time outside of work I'm willing to give which means I have to be more efficient."
Teachers do so much for their student's education. When you let them know that you care, you provide them with the energy and motivation they need to keep doing their job.
"
All of our teachers are so dedicated to their job and always looking for better ways to connect with students, their subjects, and helping students be successful overall. The staff here at MCHS is truly special."
— Janet Montes
From the first day of class, you can depend on your teachers for support. Teachers will help you reach your full potential if you're willing to try and put in as much effort.
When teachers and students build a connection, it's easier to talk to each other, and most of the time when students are feeling down or are going through something teachers are the first to know.
Krueger said, "Seeing students struggle is hard. They say don't take it home with you, but if you have a heart, you take all of those fears and insecurities and challenges with you."
Teachers notice everything including who you surround yourself with– behavior changes, your habits, and who you are as a person. They connect with students over time so students feel comfortable sharing their thoughts and feelings.
Remember to thank your teachers this week. This can include past teachers who had an impact on you or current teachers that you feel supported by. Thank them for their dedication and all of the hard work they've done throughout the school years.
About the Contributor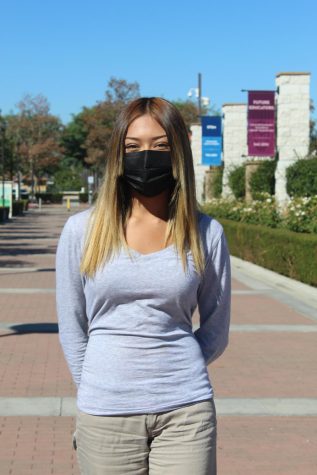 Nataly Morales, Staff Writer



I like the beach, The Weeknd & Steve Lacy are my favorite, and I like horror movies.