Football tournament motivates Wizards to work harder
Our players from Middle College arrived an hour early to the game, and each individual player was quick to prepare themselves for two hour-long games. Of all the days there was to be focused, this was the day for our team. The football tournament between the three schools, Middle College, Chavez, and Lorin Griset, had been long waited for by our players and coaches. This was the day that would show the hard work and focus that had been accumulated for the past month. This is what our Wizards have worked so long and hard for, and the only thing that was on every player's mind that day was football.
Two of our journalists participated in the event and were given the full experience of what exactly it's like to be on that field. We felt what it was like to perform for a crowd of supporters and represent a part of what Middle College is capable of. Prior to the start of the game, there was a sense of pressure, but also an acknowledgment of our dedication. We all saw ourselves on that field, in hopes of being the one to not let the team or our coaches down. Ramos and Kaneko knew what it was that we were capable of and were very proud of what we were as a unit. We huddled up around each other and placed our hands at the center of our circle. The moment Ramos told us, "This is it, this is what you guys have worked so hard for, now go get it," we all counted down.
"Wizards on three. One! Two! Three! Wizards!" We all got in formation and were ready for whatever would be thrown at us, including that ball. Our supporters were cheering us on, our practice was paying off, and any anxiety that was felt before the game was now gone. The game was only filled with high-intensity and fast-paced plays, things that we had anticipated. By the end of the first half however, Chavez had gotten the edge over us. We refused to let half of a game determine the outcome of its entirety; we were going back for more. We played Chavez for the second half, and had given it everything that we'd got. Our drills and practices, though they forced Chavez to work harder, ended the game with a winning score on their end.
The loss against Chavez was not one we hoped to see, but was one that showed us what it was that we were capable of doing. Our coaches were just as upset, but understood that what had happened was already over and there was no reason to feel sorry about it. We all looked at one another and only knew one thing: we still had one more game left. We then played Lorin Griset in a match for second place. It was a close game and many of us were willing to go the extra distance, even if it meant that we didn't win that trophy. Our team worked hard, our crowd yelled for our win, our coaches motivated us to keep going, and it was at that moment that we all knew how much it all meant to us. We won the game and celebrated as if we just won first place. We hugged each other and smiled for our personal victory. There was no reason to feel upset about losing the trophy because at the end of the day, we all had each other to be with that day. And although Chavez walked away with a trophy, we all walked away with the motive to do better next year.
About the Contributors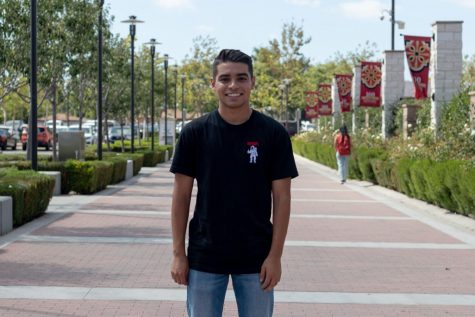 Alex Cervantes, Editor-in-Chief
Fun Facts:

I didn't receive a score on the SAT because I messed up my name.
I've worked with dangerous chemicals making solutions.
Fun fact...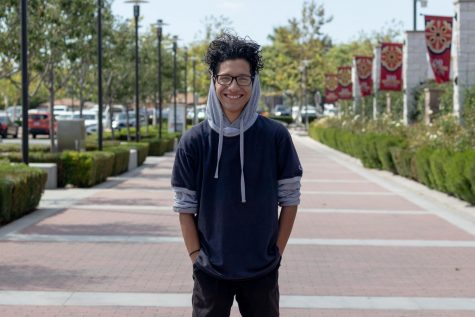 Jordan Avila, Former Columnist
Fun Facts:

I live in Tustin.
I want a Hydroflask.
I'm the guy on the microphone.