Good Goodbye
Hang on for a minute...we're trying to find some more stories you might like.
As his time comes to end at Middle College High School, everyone is wondering who is Alexis Rodriguez Mejia. He has been a part of Middle College High School for the past four years, and he is making history. This year alone he was recognized as a Questbridge Finalist, and the Middle College High School's Avid Senior Standout. He is this year's Valedictorian and the first student to attend Harvard University from Middle College High School.
Alexis grew up in a home where the highest education was third grade in Mexico, which meant he suffered academically early on. He had no support from his parents as they don't understand English nor the school system. However, inspired by this, he became resourceful and looked for opportunities in his community to improve himself. One of the opportunities he had in his community is Santa Ana Police Athletic and Arts League (SAPAAL), where he received tutoring, improved his grades, and gained studying habits.
For over six years, he has been volunteering at Santa Ana PAAL. Alexis has been a mentor at the program to over fifty students in the subjects of academics, arts, and physical activities. Moreover, as a captain of the running team he helped trained over fifty students to participate in 5ks, 10ks, and half-marathons for causes they are passionate for.
When asked about how he felt about his community service engagement, senior Alexis Rodriguez Mejia said, "As of a result of my involvement in the program, I have gained a growth-mindset as well as a strong work ethic. SAPAAL has taught me to be a stronger leader and an effective communicator. Likewise, I have seen the impact firsthand of volunteering in my community. I hope to continue helping others and become an agent of change as I work diligently at the university level, to inspire others to dream as big as I have."
Outside of his community service, Alexis has had two work experiences. His first work experience was a paid internship position at the City Manager's Office two years ago. The other was as a part of Project Self Employment at a Law Firm (SELF). There he worked as a paid intern at the Mouzis Law Firm, APC until he was eventually hired on as an employee. Unfortunately, Alexis and the law firm parted ways in February as he didn't have enough time to continue with them.
All the money he earned through his internships was used to help his grandfather. For nearly over a decade, Alexis has helped take care of his grandfather, who suffers from paralysis, dementia, and other serious health problems. In Alexis's words he has had a huge influence on his family. However as Alexis says, "my father, the main source of income for my family, struggles to pay our bills as my grandfather's presence in my family is both a privilege and an extreme burden. I took on that challenge at the start of age nine by nurturing my grandpa for his physical needs. I learned to brush his teeth, shower, feed, and even simple therapy tasks, so that he could have stimulation in the day."
When asked what was the hardest part of taking care of his grandfather, Alexis says, "It would be seeing my family struggle to pay their bills. I still remember that there were many times, where I couldn't afford to hang out with friends because of my obligations. I didn't really tell people about this, rather I would always say that I was busy that day. I still remember when one my of friends, Christopher Chavez, had a picture of me on his phone while at the dance to represent I was there." When Chavez was told this, he said, "I wanted to have him there somehow so I put a picture of him and everyone went, 'Ayyyee!'"
As for his school engagement, Alexis has done an incredible amount for the school. For starters, he has been the Co-Editor-In-Chief of the school's newspaper for the past two years. Additionally he was a member of the Robotics Club, and an elected student representative on the School Site Council and advisory committee. This year he became the student ambassador of Middle College High School and a participant of Speech and Debate.
Alexis is a role model for all of us. Senior Quan Do said, "Alexis is the hardest-working person that I know with extreme success and a GRIT mindset." He has taken college courses from Santa Ana College alongside his high school courses from Middle College High Schools, while balancing his life and extracurricular activities. At the same time as his high school graduation, he will be graduating with four AA Degrees and two certificates from Santa Ana College. He is a first generation college bound student who is heading to Harvard University in the Fall. He says that he sees his future in helping others and working diligently at Harvard to become an agent of change.
About the Contributors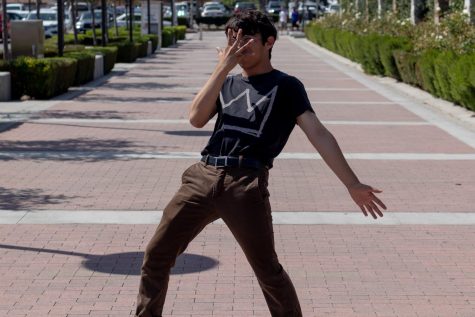 Jessie Ortiz, Multimedia Editor
Fun Facts:

Current ASB President
1 -minute videos take about 1-2 hours to edit.
I met Evan on the first day of 6th grade.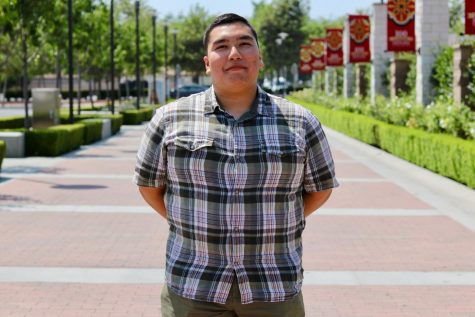 Alexis Rodriguez-Mejia, Co-Editor-in-Chief
Fun Facts:

I love writing poetry and reading poems.
I am the first person to be the Editor-In-Chief two years in a row for our school newspaper.
...