Summer 2021: What are students actually looking forward to?
Warm sunny days, hot burning pavement, beautiful gem-blue waves, and running through the sand will be the anticipation of students for this upcoming summer. 
Now more than ever, students are excited for summer break. They are looking forward to spending a delightful day at the beach, going out for a walk, hanging out with friends, or just staying in without having to worry about completing assignments.
Jessika Rivero, former junior, contributes to the idea about the main reason why students enjoy summer.
¨I would say that the main reason students enjoy summer is because of the lack of pressure. Students don't have to stress about anything but college classes for those taking summer classes. It is more like a small vacation in which students can rest without having to worry about school the next day,¨ said Rivero.
Along with the school year coming to an end, places are opening once again. The reopening of amusement parks like Knotts, Disneyland, and Universal Studios Hollywood would be the highlight of students' summer plans. 
Former Senior, Karina Romero, shares her summer plans. 
¨This summer I'm going to Cancun so that is something I am excited for and looking forward to,¨ she said.
Aside from fun and games, Covid cases are still going around and people should be cautious.
According to the New York Times, "There are 3.78 M cases in California. The number of cases for COVID-19 have decreased due to vaccinations. As of now everyone 12 and older is eligible to get the COVID-19 vaccine. As the number of people getting the vaccine increases, people are becoming comfortable in hope that everything goes back to normal.
With COVID-19 still being around, people still tend to follow CDC guidelines. Jonathan Iniguez, former junior at Foothill High School, shares why students may avoid attending social gatherings and events during summer.
¨COVID-19 will definitely stop some students from attending events because they may be scared to get Covid and are afraid to pass it on to a family member,¨ said Iniguez.
Last summer COVID-19 had just been introduced and we were unaware of the major impact it created. As for this summer, the number of people attending social gatherings is very high.
Jonathan Iniguez shares his thoughts about the difference between this upcoming summer and last summer.
¨This summer will be different from previous summers because some events will be closed like Soak City due to Covid,¨ said Iniguez. 
Karina Romero also gives her input on the difference between last summer.
¨I think now that more people are vaccinated, they will go to summer events especially since last summer we were stuck in quarantine; therefore, they would want to make the best out of this upcoming summer,¨ said Romero.
Summer is all about having fun, hanging out with friends, and making memorable memories, but at times it can be tough. Making summer plans can be difficult at times especially if students are busy working or helping around the house.
Romero shares some ideas students can engage in during summer.
¨Some ideas I would give to students would be to go outside in the sun just because last summer it was super scary to do that. Even if it's just a walk to the park or to the beach but be safe of course,¨ said Romero.
Rivero shares some words for students during these inconvenient times. 
¨I really hope that students can find a way to have fun this summer even if it's only meeting with friends. It's been a difficult year and I feel that all students deserve a break,¨ said Rivero.
About the Contributor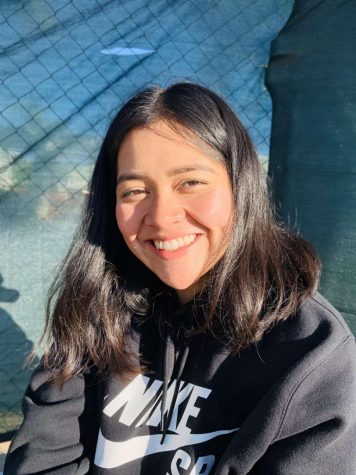 Aliris Gonzalez, Staff Writer




I love to dance, I have a weakness for babies, and I am very sensitive.