Gavin Newsom wins recall: good or bad?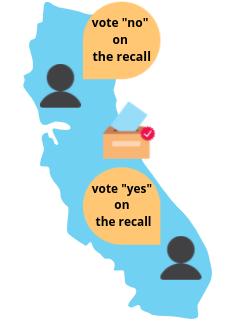 On August 16, 2021 ballots were sent to all California residents through the mail for the California recall. The recall was started by California residents who didn't agree with Gavin Newsom's ideals, especially about the mask mandates and vaccine mandates.
Voting ended on the 14th of September, but tension is still rough even after the voting stopped. Some California residents are still upset about Newsom being governor while others aren't.
According to the California Secretary of State, the majority of the voters who voted for "no" on the recall, voted for Newsom back in 2018. The picture shows a diagram showing counties and if they voted "yes" on the recall or "no" on the recall. 
Senior Yunuhen Trevino was asked what she thought would happen if Governor Newsom didn't win the recall.
"I think the mask mandates would be lifted," said Trevino.
Even though Newsom won the recall, people were still worried about what could've happened if he had lost. Other candidates running against him were campaigning and had thousands of supporters and Newsom worried about what the outcome would be as well as his supporters.
Senior Sofia Chavez was asked why she thought people were scared he would lose the election, or in other words, why people voted "no" on the recall.
"I think people were worried about having laws passed that would negatively affect them. LGBTQ people fear losing protections and many Republican states want to overturn Roe v Wade. People want this pandemic to be over with and many suffered losses and wish people would take it seriously, and voting Republican in office who refuses to acknowledge science would ruin the progress we've made."
As COVID-19 cases kept on rising back in June, people were scared that there might've been another shutdown. Thankfully with the help of our California Governor, he made some huge changes like having a mask mandate. When asked what Chavez thought about what Newsom can contribute to the California residents, she responded with a clear statement.
"While I don't agree with everything he does, I just want someone to at least prioritize getting this pandemic over with and passing policies that help with the climate crisis. I'm tired of these issues being ignored and I am unsatisfied with only the bare minimum being met," said Chavez.
The good news about this entire election was that many Democrats were happy about the outcome. While other Republicans are still upset about the whole situation, it made non-Republicans thankful that Gavin Newsom is still in office. 
"Voting is important in any kind of election, and people should make sure to make informed decisions since there's a lot of propaganda out there," Chavez said.
View Comments (1)
About the Contributor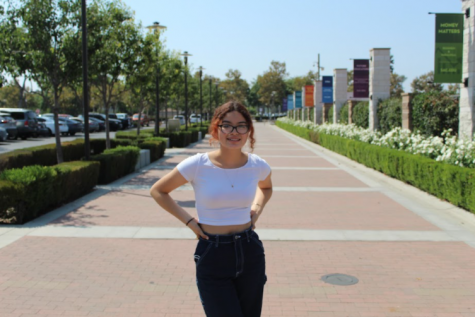 Giovanna Nieto, Staff Writer
I love collecting crystals, My favorite artist is Tyler the Creator, and I like reading.